Additional Programs
Free Finals Week Care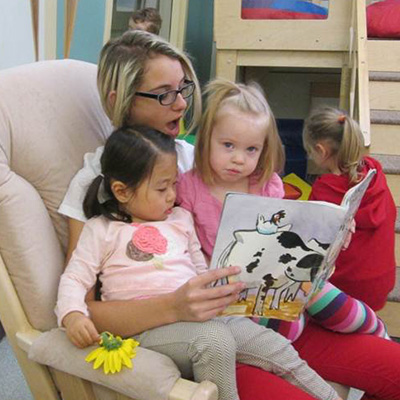 Finals Week Child Care provides support for your family during the busiest week of the semester. Student parents have a unique opportunity to relax, study, or take an exam while their children receive quality care from the staff at UKids - President's Circle.
Eligibility/children
Children must be between 6 weeks and 6 years of age

Pre-registration is required with Center for Child Care and Family Resources

The last day of finals is only available to those who are administering or taking a final exam. No exceptions.
Pre-registration is required
Cost
The Finals Week program is free for students
Students have priority
Currently enrolled Staff, Faculty and Community families can utilize this service (if there is room) at their regular hourly rates
When
Every semester during Univeristy scheduled Finals days
Where
Ukids - President's Circle, Alfred Emery Bldg Room 106
Pre-registration
Pre-registration is required by email at childcare@sa.utah.edu. For more information call the Center for Child Care and Family Resources at 801-585-5897.
Registration
Registration will begin 2 weeks before the first day of finals.
Semester Break Care
Ukids - President's Circle provides limited care during semester breaks. Two weeks prior to a break we will email out an a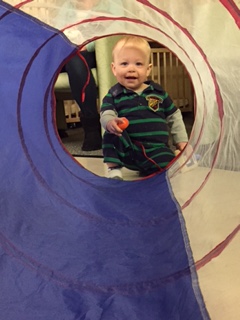 pplication for break care to currently enrolled families. The Purple, Yellow, and Red Room will be the only open classrooms. However, we will still provide care for ages 6 weeks-5years. Priority is given to families who are enrolled in the Early Head Start program, then to students. Staff/Faculty may utilize this service depending on availability. Parents must pay their regular hourly rate for the hours that they request. Once the break care application is completed, parents are contracted to pay for the hours they requested. We offer care during the following breaks:
Spring Break

Spring to Summer Break

Summer to Fall Break

Fall Break
For more information contact us at presidentscircle@sa.utah.edu.
Early Head Start
Ukids - President's Circle has partnered with Early Head Start to provide additional services for income eligible families. Families must first be enrolled at Ukids - President's Circle with a child in the Yellow Infant/Toddler classroom and then may apply through Early Head Start to receive benefits such as free health screenings, disposables such as diapers and wipes, personalized assistance through a family advocate, and other great resources. For more information and an application contact the Director at presidentscircle@sa.utah.edu.
Parent Night Out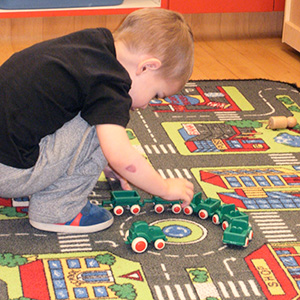 One Saturday night each month, quality child care is provided for children of students, staff* and faculty* at the UKids - East Village in the University Student Apartments East Village or UKids - President's Circle. Children must be comfortable in group play situations to attend. The program usually runs from 5:30 p.m. to 9:00 p.m. (see exceptions below). The program is free for students*.
Teachers from each center plan an evening of fun, developmentally appropriate activities for children 6 weeks through seven years of age. It is important that children have their dinner before they arrive. A light snack is served around 8:00 p.m.
*If program doesn't fill with student's children, then unfilled slots will be open to faculty and staff currently enrolled in the programs at the rate of $30 for one child and an additional $10 for each additional child. Currently enrolled community families will be accepted for unfilled slots at their current hourly rate.