Evening Care Programs - Only offered Spring/Fall Semesters
Drop-In Care Program
Do you need child care in the evenings while you study? Take an exam? Meet with a tutor? Work on a group project?
Ukids - President's Circle offers Drop-In child care Monday-Thursday between the hours of 5:00pm-7:00pm for children 6 weeks-7 years old. Availability is limited and varies each evening, so please make sure to contact us as soon as you know the times you need.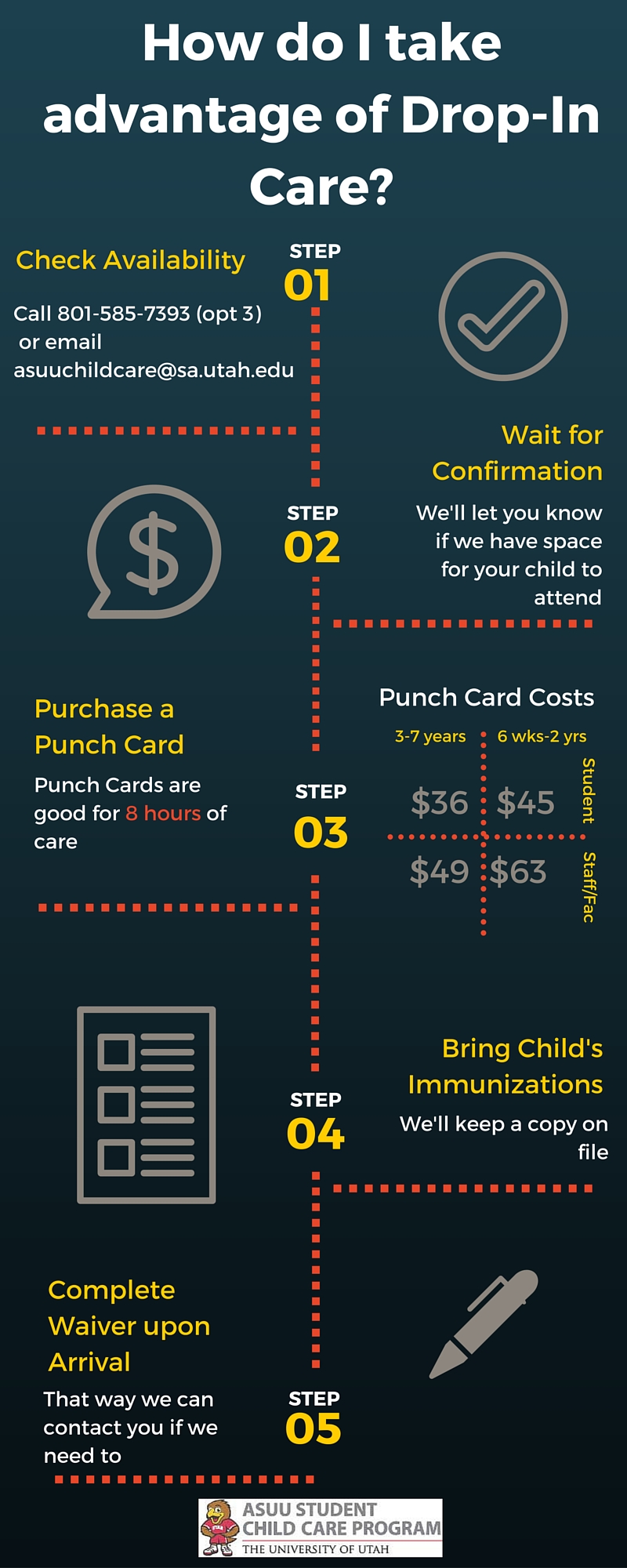 Purchase a punch card (indicate "Evening Care" on the form under "Type of Tuition"). The punch cards are good for 8 hours of care, you pay for 6 hours and receive 2 free hours complimentary of The Student Parent Support Center! Punch cards do not expire so you can use them in future semesters.
While your child is in care they will enjoy a curriculum focused on health and wellness created weekly by our Evening Care Coordinator based on your child's interests and developmental level. Our evening care schedule is as follows:
5:00-5:30 – Fine Motor Activities
5:30-5:45 – Large Group Gross Motor Activity
6:00-6:45 – Dinner (You provide dinner for your child. We can refrigerate your child's dinner and reheat items in the microwave. Please note we are a peanut free program.)
6:45-7:00 – Clean Up
In order to attend the Drop-In Care Program you must provide a copy of your child's immunizations for us to keep on file. We will also need a completed Evening Care Waiver you may download a head of time or complete your child's first visit. Please indicate if your child has any allergies, is in diapers is potty-training, or has any other consideration we need to be aware of.
Please bring in a bag clearly labeled with your child's name:
Peanut-free packed dinner (if your child is attending from 6:00-6:30pm). All breastmilk and formula must be labeled individually with the child's name and date of preparation.
A sippy-cup, bottle, or water-bottle
A change of clothes
Any diapers or wipes your child will need
A blanket and fitted sheet in case your child needs to rest
Please note that this service is only for Students/Staff/Faculty families of the University of Utah.
Team Tots Program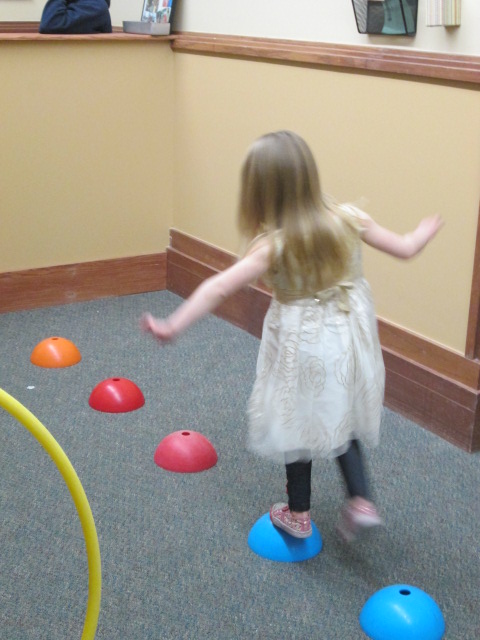 Ukids - President's Circle offers FREE child care for student parents while you workout!
When: Monday-Thursday for a two-hour block from 5:00-7:00 PM
Who: Any student parents (don't have to be enrolled in the program)
Where: Care is held at Ukids - President's Circle, parents must work out at the Student Life Center
How: Pre-registration is required. Parents must email Ukids - President's Circle to check availability and sign their child up for a day/time. Upon arrival, parents will be given a stamp-card which will need to be stamped by the front desk staff at the Student Life Center and returned to Ukids - President's Circle in order to verify attendance.