Enrollment for Part-Time Care Information
UKids - President's Circle is operated within the Student Affairs Division of the University of Utah. Children of University Students have priority placement and subsidized fee options at the center for a minimum of 2 blocks and a maximum of 30 hours per week. Children of University students will continue to be eligible as long as one parent maintains a registered student status. If the parent loses his/her student status at any point during the academic year, he/she may no longer be eligible for priority student placement and rates. A weighted criteria scale based on student demographics is used to determine final enrollment. While University faculty, staff, post doctorates and visiting scholars are not eligible for subsidized care, we welcome their participation in our program if student slots are unfilled.
Please call 801-585-7393 for current rates.
Limited financial assistance is available for students from the CCAMPIS Grant administered through the Student Parent Support Center and the "School-Life" Scholarship fund through the Associated Students of the University of Utah (ASUU). Students may begin applying for aid at any time. If you are interested in applying for aid to assist with child care costs please contact the Student Parent Support Center at the following emails:
Semester Enrollment Dates:
Our Open Enrollment Periods for each Semester follow the same open Enrollment periods as the University of Utah. You can find those dates here: Academic Calendar
UKids - President's Circle offers part-time quality child care conveniently located on campus. We accommodate children 6 weeks-10 years, for a minimum of one block per week, currently there are no maximum number of hours. This center observes University of Utah Holidays and Closure Days. Our UKids – Presidents Circle follows the academic calendar for start and end dates. We offer interim care (at normal hourly rate/ preregistration required) when the U classes are online, finals week care (free for students/ preregistration required), and break care (at normal hourly rate this is also offerred to new spring families if space is available ).
We look forward to a wonderful semester!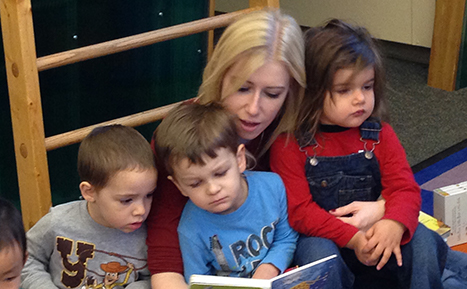 Please select "hourly" under the child care information section to be directed to our program, Ukids - President's Circle (formerly ASUU Child Care).
All families will be notified of acceptance. We appreciate your patience as we process the applications we are receiving.
*Children must be at least 6 weeks by the first day of their class.