Program Details
Our Mission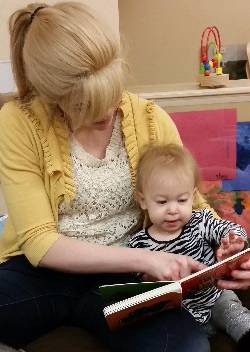 UKids - Presidents Circle provides high quality, affordable child care to student families. Services include part-time care, non-traditional hours, a tiered fee scale and toddler-preschool age slots for University of Utah student families. Children of students receive priority placement in a program designed to support the unique needs of student families. Children interact within a safe and healthy supervised environment where program staff provides trusting relationships and age-appropriate activities. Daily activities that encourage the child's natural curiosity and desire to learn, while also supporting individual needs, help children to develop a sense of autonomy and well-being. Our program is State Licensed and accredited through NAEYC. The partnership between parents and program staff is a valuable component of the program. We strongly encourage parents to become active participants with their child's learning experience at UKids - Presidents Circle.
UKids - Presidents Circle Program History
UKids - Presidents Circle opened its doors in 2001 after many years of advocacy and student support. The program is built on a strong legacy of ASUU leadership which provides:
Part-time hours and partial week scheduling
Subsidized fees
School/Life Scholarship Program
Developmental Programming for children 12 months through 10 years of age
Non-traditional hours
Free child care during finals week
Children of University student parents have priority placement in a nationally accredited early care and education program located in the heart of the University campus. The program began with two classrooms and space for 24 children but has since doubled in size and capacity with a new outdoor learning environment that supports each child's unique development and natural curiosity. The program is administered through the Child Care Coordinating Office with program and policy development guided by an advisory board comprised of University specialists and parents whose children attend the program. The Program Mission is to provide access to high quality, affordable child care for student families at the University of Utah.