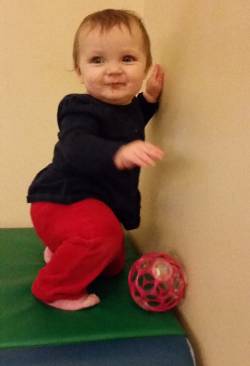 Want to learn more?
Read why families across the nation are choosing NAEYC accredited programs such as ours.


What does NAEYC accreditation mean?
Ukids - President's Circle staff and administration work diligently every day to ensure that NAEYC's 10 Standards of a quality program are met. The 10 standards are:
Relationships
Curriculum
Teaching
Assessment of Child Progress
Health
Teachers
Families
Community Relationships
Physical Environment
Leadership and Management
There are over 400 criteria within these standards that programs must work to meet in order to receive accreditation. The assessor rates the program based on documentation collected in Program and Classroom Portfolios as well as observation. At our most recent site visit, the assessor was extremely impressed with our center and gave us high ratings in each standard.
NAEYC Family Resources

Looking for parenting tips to use with your child from a quality resource? Check out NAEYC for Families where you can find numerous resources discussing topics from the importance of play to tips for helping your child sleep through the night.